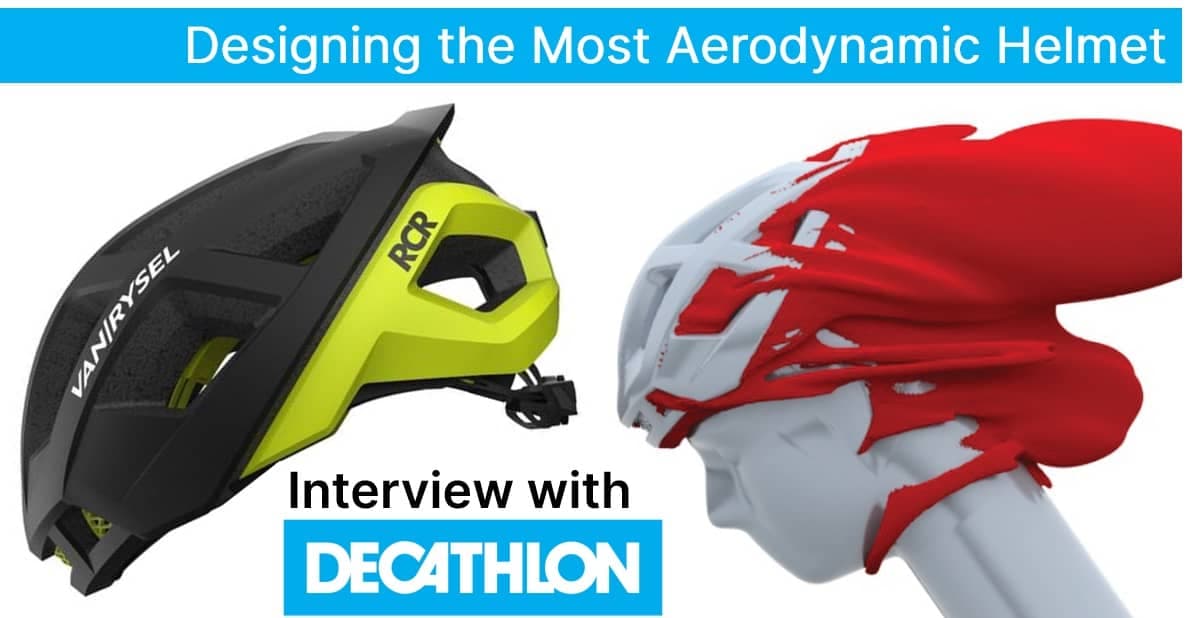 Yann Le Fraillec
27/10/2020
About the Author 📢
Yann Le Fraillec works at Decathlon as Project Manager, engineering bikes, helmets and more. In this article, he explains how they benchmarked the aerodynamic of their own helmets versus that of the competition. To that end, they used 3D scanned models made by JF3D and ran those through AirShaper for a digital comparison.
A New Identity
Up until 2019, all Decathlon bikes & helmets were part of the BTWIN label. But as of January 2019, Decathlon decided to use the BTWIN brand mainly for kids bikes and create 2 additional brands for the road bikes, each with a different identity:
Triban: aimed at enjoying cycling in a comfortable way
Van/Rysel: aimed at performance, with less compromise towards comfort. Named after the Flemish name of Lille, the city where Decathlon HQ & BTWIN Village are located. And perhaps more importantly, Rijsel (Lille) is the capital of the (French) Flanders region - the cycling-walhalla with classics like Paris-Roubaix!
Van/Rysel - On a mission
There are numerous challenges to developing a performance brand: each product needs to improve on the performance & experience of the rider. When we dediced to create an aerodynamic helmet, we needed a starting point. We applied digital simulations to our own helmet to understand the airflow. In a first iteration, we compared our new design to our existing Endurance helmet, the Van/Rysel 900.

The simulations provided us with good insights, but the real challenge came when comparing to the competition - that was an entirely new game.
Benchmarking the competition
We had 3D scanned models of Ekoi and Giro helmets and mounted those on a "generic" head to have an objective reference.

Of course much depends on the "angle" of this head (tilting a bit more forward or backward can really change the ranking), but we had to start somewhere. When the results of our first design came in, they were bad and simply not acceptable for a performance brand claiming to deliver performance.

Aiming for the win
So we kicked off an aerodynamic development track together with AirShaper to improve the performance of our design. Digital simulations provide an easy and flexible way to virtually test the aerodynamics and learn as you go at a reasonable cost. And scanning competitor helmets to benchmark our own design is a really powerful and efficient way of making progress. Using the results, our design & engineering team is working hard to deliver drastic aerodynamic improvements. Our goal is to provide one of the most aerodynamic helmets out there and we won't stop until we achieve that.
Interesting links:
Decathlon
JF3D
From 3D scan to Aerodynamic Analysis