Wouter Remmerie
03/07/2020
Removing the pilot 🛩
As if developing their own four-seat passenger aircraft wasn't hard enough, CFD Consultants GmbH are now working on an unmanned version of their baby.
They formed a network of aviation specialists to develop an innovative four-seat passenger aircraft called the TR230. After years of hard work, the prototype of the TR230 is about to successfully finish the flight test program. And already, they are working on their next move – they co-founded iViation GmbH to bring UF230 into the market: a freighter version to carry goods … without a pilot! The first certified autonomous cargo aircraft worldwide!
Fast Conceptual Comparison 👁
To carry as much as possible, the cargo volume needed to increase to a minimum of 3m3. Making it wider reduces the usable wingspan and thus lowers maximum take-off weight, making it higher affects landing & take-off behaviour and sizing constraints, ... With a multi-variable problem like this, fast iterations on the global shape are crucial to gain insights & make crucial design choices.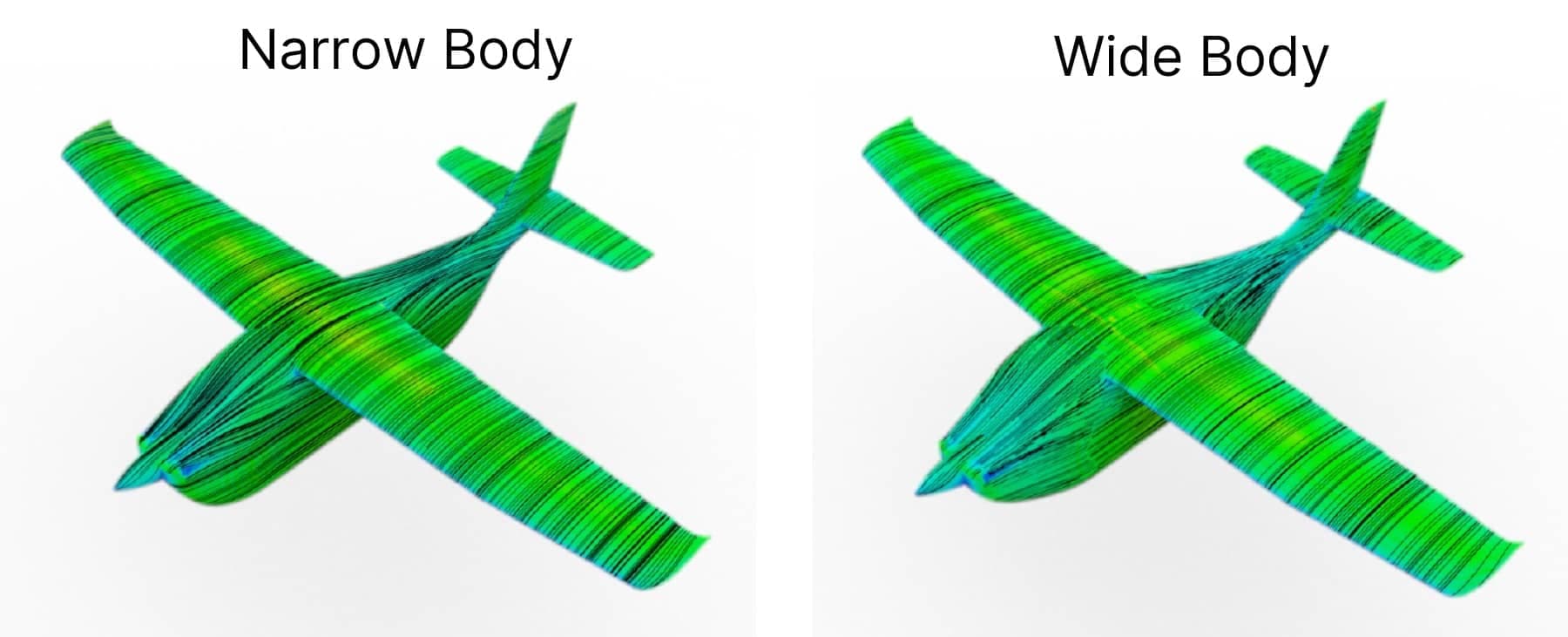 In a first phase, they used AirShaper to compare multiple versions in terms of aircraft drag for a given (required) lift performance of the plane. With minimal effort & in a very short time, they were able to conclude that the wide-body fuselage had some operational advantages apart from decent aerodynamic performance.
Finetuning the Details ⚙
In a second phase, they went on to perform custom simulations including the propeller, cooling airflow, flap configurations and so on, all featuring high-end boundary layer resolution & advanced turbulence modelling aimed at fine-tuning the aerodynamics and obtaining flight loads for certification. They ended up with a flap design that provides high lift coefficients and leads to outstanding short field qualities of UF230.
Conclusion 💡
In conclusion, using the right tools at the right time can really help to speed up the pace at which you gain insight. And that directly shortens the design cycle!
Start your own simulation here